Sunday, April 16, 2006
2 years ago, I have installed
phpBB
forum board in the company's website where I used to work. Not only I've installed, I've customized the forum board and put new images so that it looks good. Nevertheless, the forum became not active because there was no person administrating it plus myself was not active in it. I had nearly 30 people registered with the forum board.
Unfortunately, I left the company and the domain expired because the company didn't even bother to find a new webmaster or outsourced the job. Anyway, because of the installation I have done, it wasn't difficult to install a new forum board. Infact, it was almost the same task when I installed Wordpress for my blog.
Here's a screenshot of the forum board which I've created: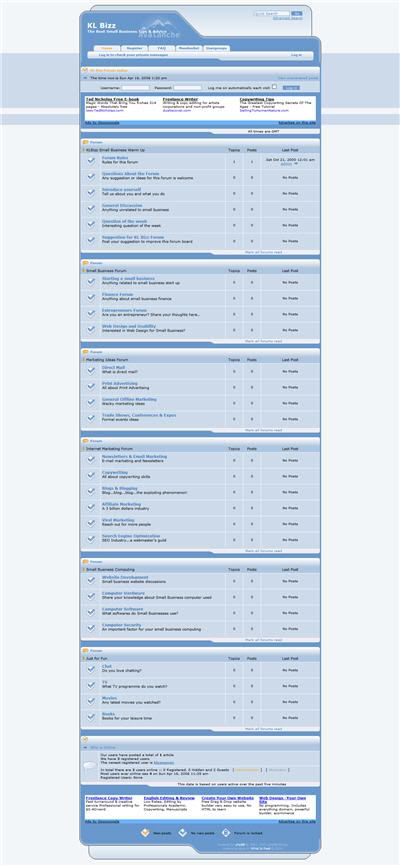 Quite long is it? So, how do you put in the adsense code into your phpBB Forum Board? Well, I'll let this forum (
Google Adsense in phpBB
) do the explaining job.
What advantage when we put the adsense code in phpBB forum board? If you used to browse into forum pages, you'll be sure to click all over the place inside the forum board. Next is, you'll tend to visit the forum board as often as you can especially if you have something interesting you are sharing it with others.
No wonder John Reese could make more than
USD500,000 a year
by applying one of his techniques that I'm currently testing.
Check out his video here
.
0 Comments: