Monday, May 15, 2006
One of the project that I'm doing these days is
KL Bizz TechVillage
.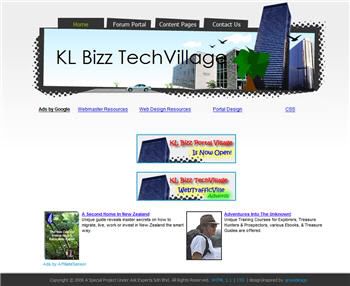 I bought the domain name for a friend of mine, however my friend is not a webmaster so he gave the domain name and hosting over to me to handle. Several months have passed by, I still couldn't figure out what kind of stuff to put into the website. 2 or more heads are better than 1, I delegated my technical team to further help me out to expand the website. They've built
KL Bizz Portal Village
using php software found from other resources. Eventhough language used there is Malay Language, I'm so proud to see them work so hard to build a portal of their own instead of using other people's portal/forum.
Since I've moved the recent webhost (Malaysia4Homes) has expired, I decided to add on the domain klbizz.com into
my company's website
since the resources is not being utilize. So, the earlier
KL Bizz Forum
that I've built is not available anymore. I'm not going to use it anyway. It's the thrill of installing that I'm enjoying after all.
Last Saturday, my webhosting was suddenly down. This was the longest time it had been offline for no reason:
Lucky I've subscribe to this
InternetSeer
service where they will inform you if your website is down so that you don't have to monitor your website yourself. This is the downside of outsourcing to a cheap web host. In the future, I'm going to buy a few other webspaces from different webhosting.
I was in the midst of designing a wordpress page using this newfound skin which is optimize for Adsense and I got pissed of the webhosting. I therefore search for a free webhosting that I can use to deploy wordpress on it. I stumbled upon
phpOh
. I guess the webhosting comes from India or someplace. I uploaded Wordpress there and designed the wordpress page on that free hosting and it worked perfectly. The only drawback was they inject their own adsense in each of the page. Oh well, free is not so free after all. Anyway, it's a win-win situation I think. Take a look at the page below: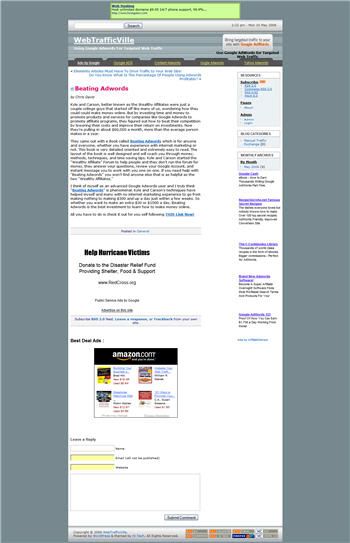 I dislike the colour. Well, I can always play around with the colours later on. The main thing here is to get things going rather than a stagnant progress. Well, got to get back to work now. Next update will be..I don't know..but very..very soon...
0 Comments: