Friday, November 24, 2006
Back in June 2006, I registered an account with
PHPNET.US
and things weren't that pretty back then. The free web hosting has received numerous complaint, downtime and bad reviews if you've done some Google search over them. Hopefully, this time they will have some compliments and some praise for doing a nice job of providing free bannerless webhosting.
Let's look at some of the new features, alright let's look at the old phpnet.us and the new phpnet.us: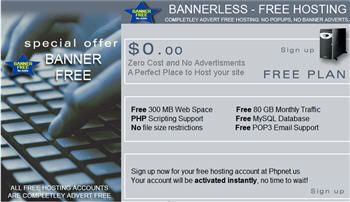 Here's the new layout of phpnet.us:
So, they've redesigned their page. That's not a big deal. Let's move on: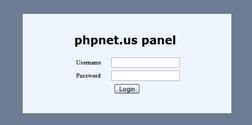 Now they have a Cpanel for internal use and with a web-based file manager. Check it out: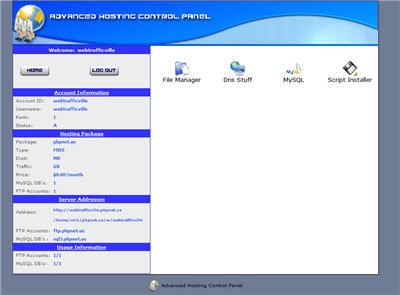 The most interesting features they have is they are now providing Automatic Script Installer for those who don't like to fiddle around with manual installation of PHP packages.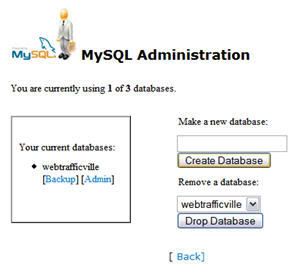 Next is the MySQL Administration. I hope they don't change their database server again. It's quite a tedious process to change some of the PHP scripting to point to a new database server. I would prefer a much straight forward process.
Anyway, I hope
PHPNET.US
will keep on serving their services free of charge.
1 Comments: